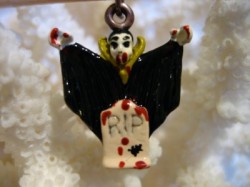 Something is irritating me.  I'm a big advocate of full disclosure when selling vintage jewelry on the internet.  I think it's contemptible to lie about the condition, origin, or age of jewelry to make a buck.  It happens a lot so it's very important to learn as much as possible as a buyer in order to avoid being taken.  I believe in most cases this is a result of an uneducated seller, which is wrong but forgivable.  But there are cases of outright deceit and these photographs are examples of my point.  These charms are  sold as "vintage enamel".  They may be vintage, but I can't really tell because they are covered up with so much PAINT!  The definition of enameled jewelry quoted from "Charms and Charm Bracelets" written by Joanne Schwartz, is "A glass-like decorative surface produced by fusing colored powdered glass onto metal".  These charms are covered with enamel paint and sold as vintage enamel charms.  I'm not against selling painted charms, I don't like the lying about the enamel part.  It's a case of buyer beware folks.  If you like cute little painted charms go for it.   If you're looking for vintage collectible jewelry do your homework before you buy useless garbage.
Summary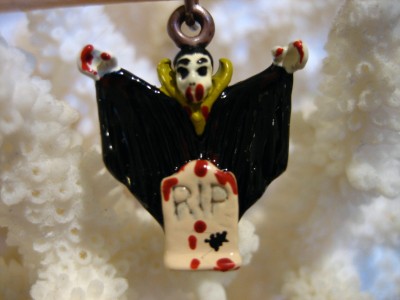 Article Name
Fake Enamel Charms - A Disgraceful Practice
Author
Description
A sample of deceitful practices of bad charm seller practices.




Category: Facts & Useful Info
Wanda Fitzgerald is a Florida native and an vintage charm collector who loves to share her adventures in an e-commerce jewelry business with anyone who is interested.