Tag: Christmas Charm Bracelet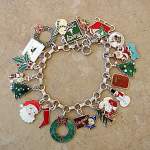 It's hard to believe Christmas is less than 2 months away. Time flies when you're having fun! It's time to break out the Christmas charm bracelets. I'll start wearing my favorite shabby chic vintage Christmas charm bracelet with figural charms soon after Thanksgiving. And I've made a new enamel Christmas bracelet from flat charms this year.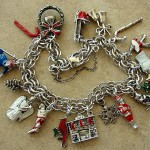 I thought I'd share my Christmas Charm bracelet with my readers.  The theme is vintage Christmas charms that are mostly 3D or figural and have chipped enamel.  This one is aiming for a shabby chic look.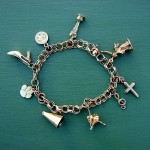 Charm bracelets are a personal form of expression. They are sentimental little tokens that commemorate a moment in one's life, a magical history tour collected over years and often passed down through generations.  For those that haven't yet succumbed to the addiction here's the first in a series of tips on how to assemble your […]