Tag: Costume Jewelry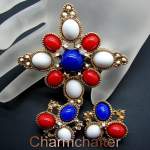 Sarah Coventry and Emmons jewelry were both sold at home parties from 1948 til the 1980s and are some of the most collectible vintage jewelry.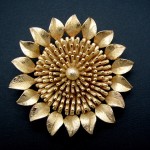 I've been collecting vintage charms and creating bracelets, as well as selling them for a while now, and lately I've started to collect vintage costume jewelry lately. Pins and brooches in particular. I love the figural shaped pins and pins with colored stones the most I think.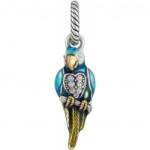 The Brighton Company was formed in 1991 and began their signature line of fashions by creating high quality leather belts. Brighton jewelry was a natural extension of the brand and the silver pendants, bracelets, and rings are some of the most popular items sold in the hundreds of Brighton stores today.