This is another bracelet for which I've had charms stashed in a bag for a long time.  I've just kept the flat sterling silver and enamel Christmas charms from bracelets that I've bought to strip apart and sell.  One reason I love my job 🙂 .  There is a Christmas charm on every other link all the way around.  Actually it's reworked from an earlier version only this time with a lot more charms and a bracelet that accommodates them.  I tried to alternate the colors and sizes as much as possible. Now I have a new charm bracelet to wear this holiday season!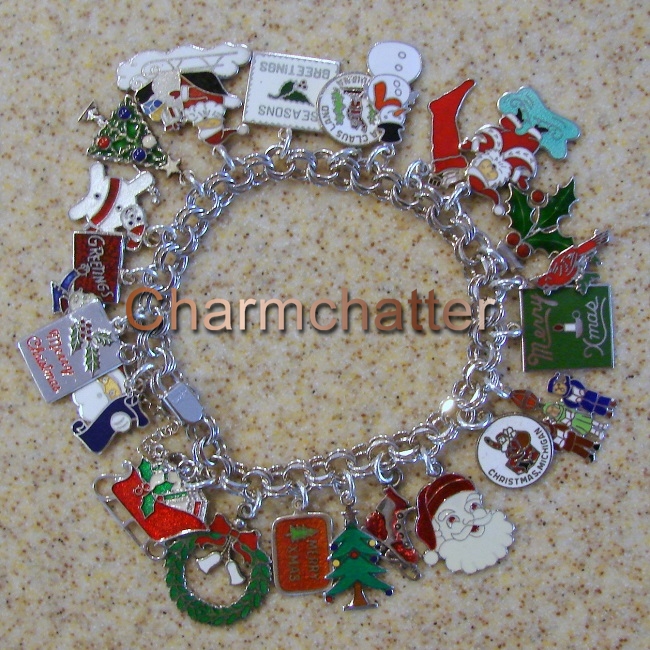 Summary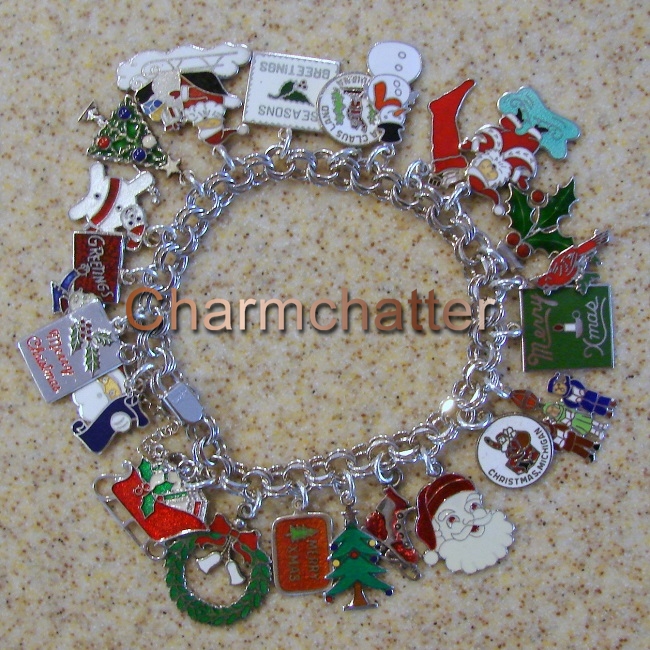 Article Name
Finished My Flat Christmas Enamel Charm Bracelet
Description
Sharing my vintage Christmas charm bracelet made entirely of sterling silver and enamel flat charms.
Author




Category: Private Jewelry Collection
Wanda Fitzgerald is a Florida native and an vintage charm collector who loves to share her adventures in an e-commerce jewelry business with anyone who is interested.