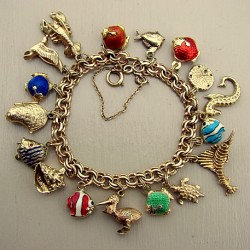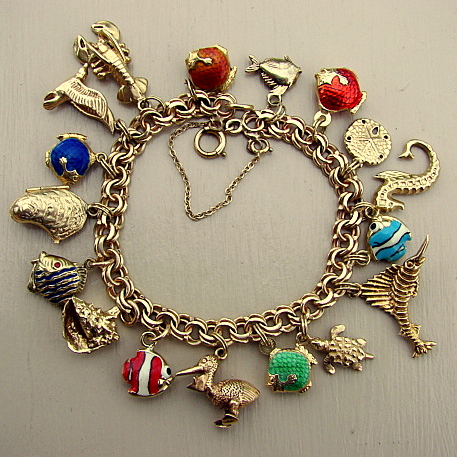 No helpful jewelry information in this post, just a photo of one of my gold bracelets.  This one is a beach / sealife theme, with lots of enamel fishies.  It's not necessarily vintage although some might be.  It's harder to tell with gold charms.  The pelican is my favorite.  I think I need to add a mermaid.
Summary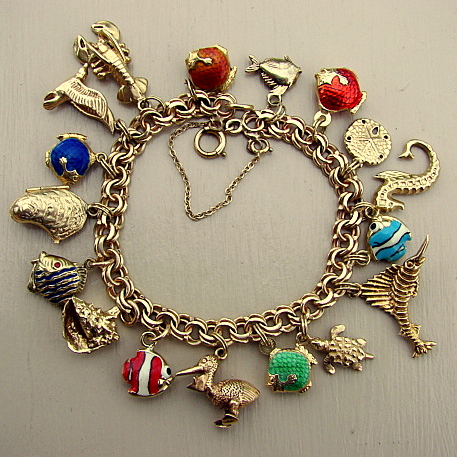 Article Name
Description
Featuring one of Charmcrazey's favorite bracelets with a sea life theme.
Author




Category: Private Jewelry Collection
Wanda Fitzgerald is a Florida native and an vintage charm collector who loves to share her adventures in an e-commerce jewelry business with anyone who is interested.