I now have enough round TLM charms to assemble this bracelet.  Some with silver backgrounds with crests on the front, and some completely enameled.  I alternated the styles for a uniform look.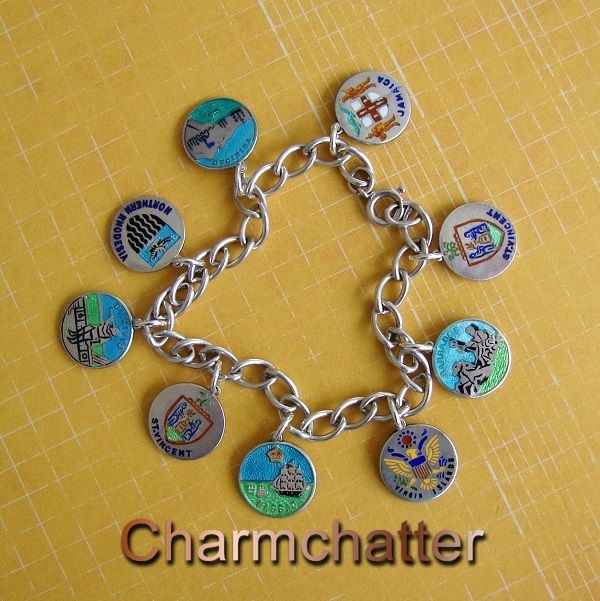 They are all tourist destinations, as are most TLM charms.  The places include Nassau, Jamaica, Trinidad, Northern Rhodesia, St. Vincent, St. Kitts, Virgin Islands, and Barbados.  Turns out I have 2 St. Vincent charms so I'll be on the lookout for another location to replace one of them.  I had to Google Northern Rhodesia.  It was a country in Africa that is now Zambia.  The rest are all Caribbean islands.
All but one of the charms have the painter's pallete TLM hallmark on the back.  The exception is stamped TLM Sterling England.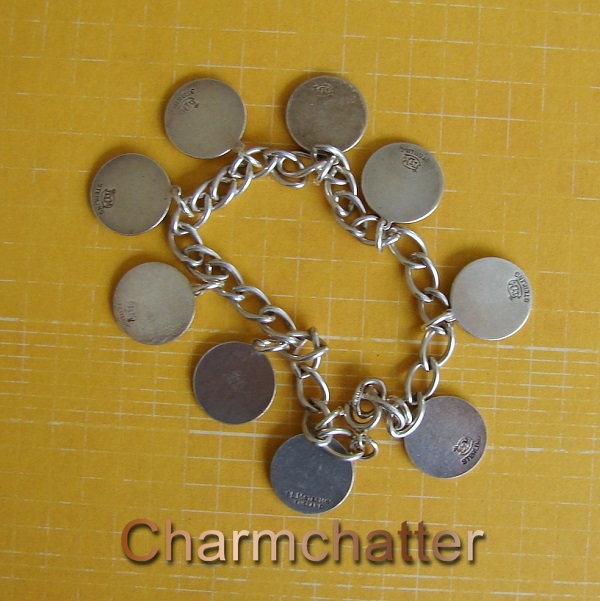 The charms on my bracelet are 5/8" in diameter.  I've got a couple other TLM round charms that are slightly larger - 3/4" pictured below.  These will go on another bracelet when I accumulate more of that size.  Or maybe I'll alternate with the smaller ones on this bracelet.  I'll decide later.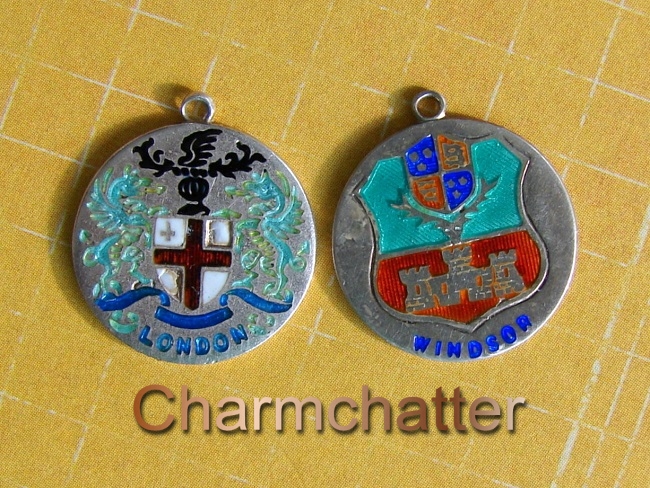 Most of my TLM charm collection consists of enameled maps so this bracelet is something a little different.  I like it.  How about you?
Summary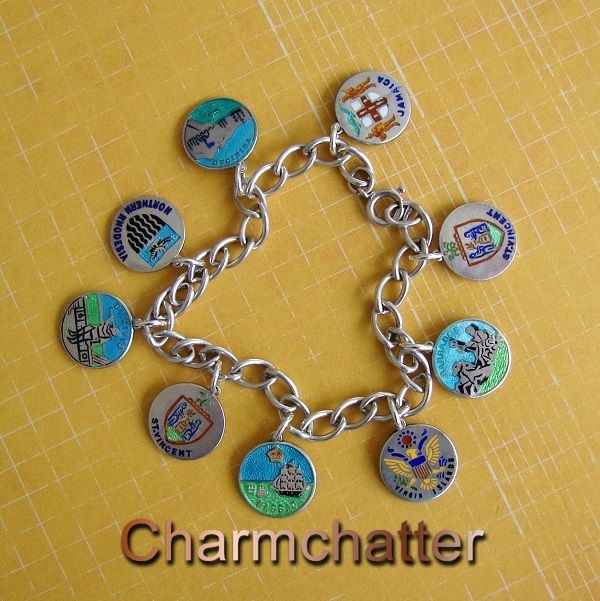 Article Name
A New Thomas L Mott TLM Charm Bracelet To Share
Description
Sharing my latest TLM enameled vintage charm bracelet. This one is all round charms, mostly Caribbean Islands, and they are more difficult to find than the enameled maps Thomas Mott is known for.
Author




Category: Fitzcharming's Collections
Wanda Fitzgerald is a Florida native and an vintage charm collector who loves to share her adventures in an e-commerce jewelry business with anyone who is interested.