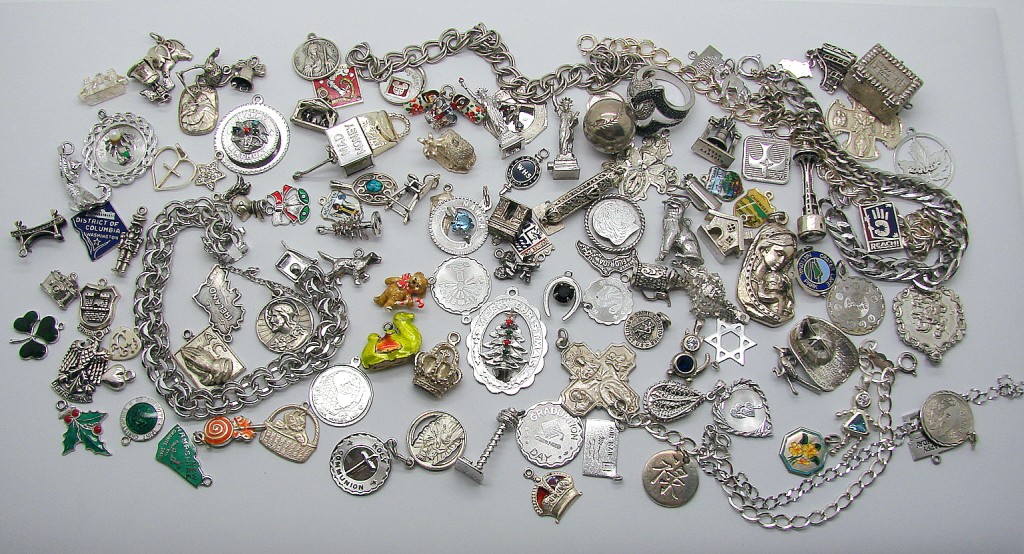 It's been forever since I've written anything here and I feel badly.  I've been busy with a million other things and just not in the mood to do much charm collecting.  For the last few months I've been concentrating on making money in my eBay store, writing about things that interest me on Squidoo, and I've also started selling on Amazon.  Sometimes I feel like I'm spreading myself too thin and bouncing around all over the place instead of working on one thing, but 1) I have a lot of things that interest me and I like to try everything out, and 2) I'm trying to make money and build a business and the way the internet changes so fast I'm seriously afraid of only having one income stream.  And then of course there's work.  Being a tax accountant at a large company is time consuming all year round.  Really those sound like a bunch of lame excuses for not paying attention to my blog and they are.  So I'm making a commitment to pay more attention to my charm collecting and post on the blog more often.
For starters, last night I met my friend and silver source for dinner and bought a big bag of charms to list.  I've posted a few pictures.  I'll be listing them in my Charmcrazey eBay shop in the next couple of weeks so if you see any that you fancy stop by and browse.  I'm also running a 10% off everything sale until Monday night, kind of a Cyber Monday sale on my jewelry.  I've got a few new charms for my own collection too so I'll be writing about those here on my blog soon so stay tuned.
Summary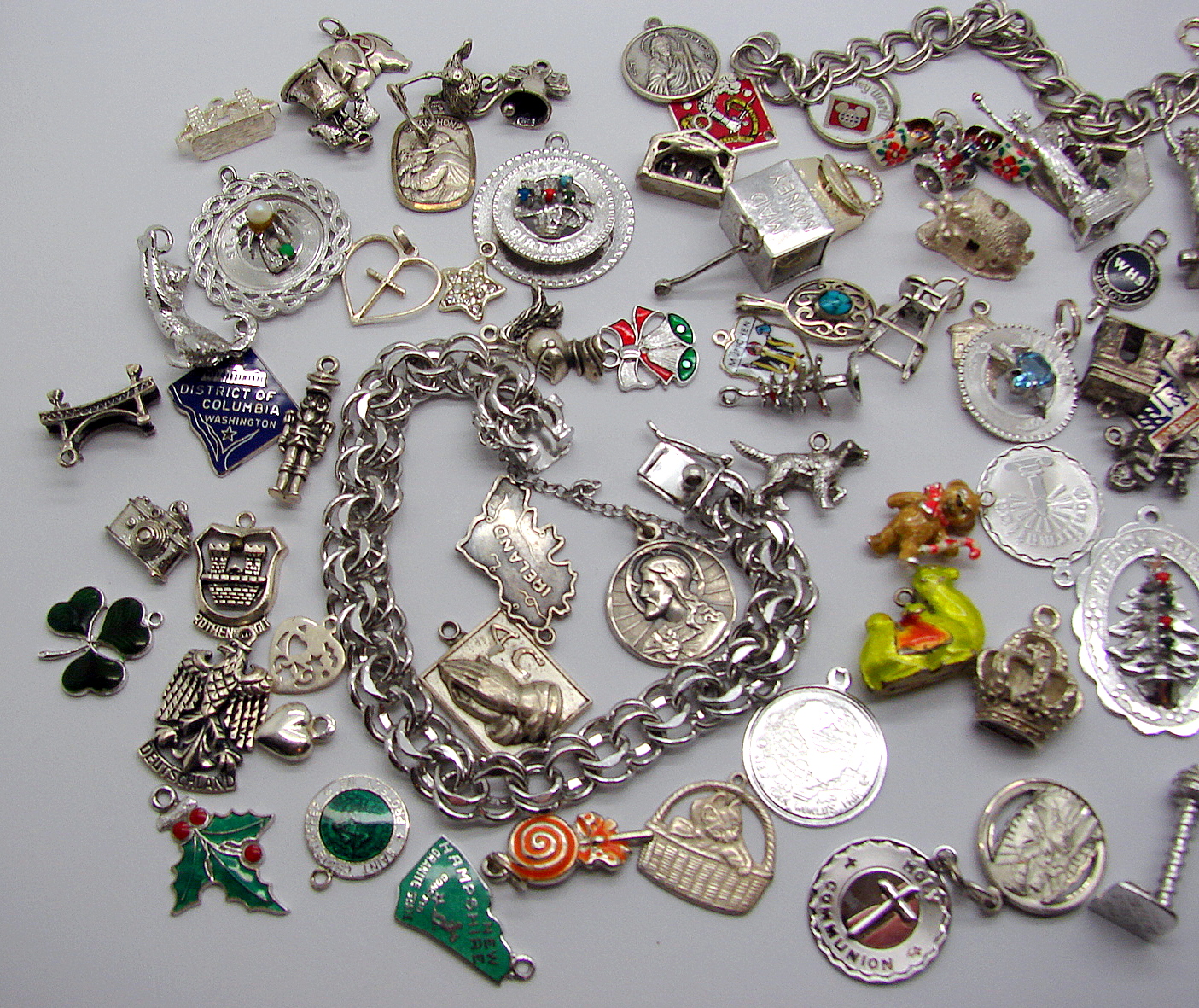 Article Name
I've Got A Slew Of New Silver Charms To Sell!
Description
I just bought a bagful of sterling silver charms that will be for sale in my eBay store soon. If you collect charms you may see something you can't live without
Author




Category: Selling Vintage Jewelry
Wanda Fitzgerald is a Florida native and an vintage charm collector who loves to share her adventures in an e-commerce jewelry business with anyone who is interested.