I sorted through my Thomas L Mott enamel travel souvenir charms and have a few duplicates so I'm offering them in my Charmcrazey shop.  They are all vintage and made of sterling silver and enamel.  If you're interested click the link to get there -->>
Summary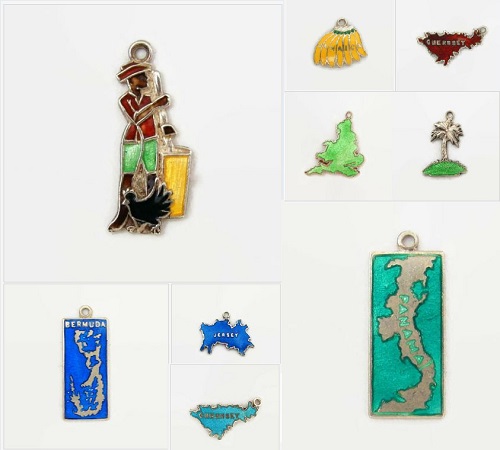 Article Name
Vintage Thomas L Mott TLM England Charms For Sale
Description
I sorted through my Thomas L Mott enamel travel souvenir charms and have a few duplicates so I'm offering them in my Charmcrazey shop. They are all vintage and made of sterling silver and enamel.
Author




Category: Selling Vintage Jewelry
Wanda Fitzgerald is a Florida native and an vintage charm collector who loves to share her adventures in an e-commerce jewelry business with anyone who is interested.