When I have broken or damaged jewelry, and that's pretty often being in the vintage jewelry business, I've got a few choices for dealing with the pieces.  Years of experience allow me to make an quick decision but new sellers or casual collectors may need a little guidance.  I've created a list of options that may be helpful.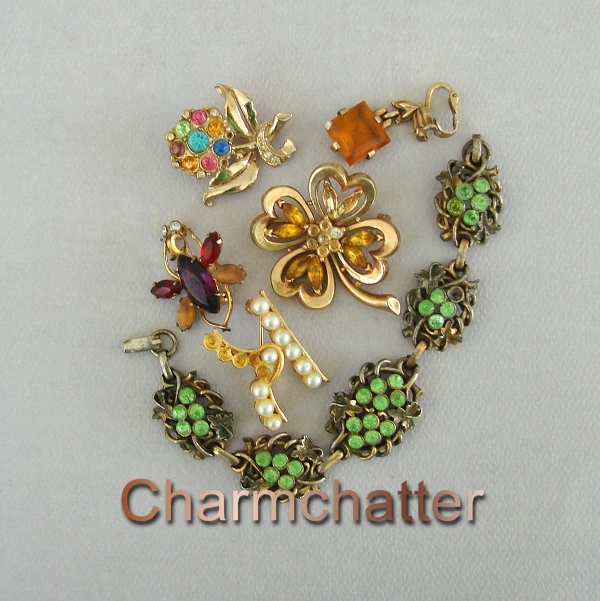 First let me say that I collect and sell mostly vintage sterling silver charms and charm bracelets.  But I also have an assortment of costume jewelry.  I find much more damage in vintage costume jewelry because it's not made of fine materials, and wasn't meant to last when it was originally made.  I'm including solutions for both types of jewelry.
Vintage Costume Jewelry 
Damage in costume jewelry usually consists of peeling metal plating, verdigris, yellowed/dead rhinestones, or broken solder.  I typically don't try to repair costume jewelry unless it's a high end piece or an easy to glue stone.  And I never try to sell it broken, although crafters sometimes buy lots of damaged costume jewelry.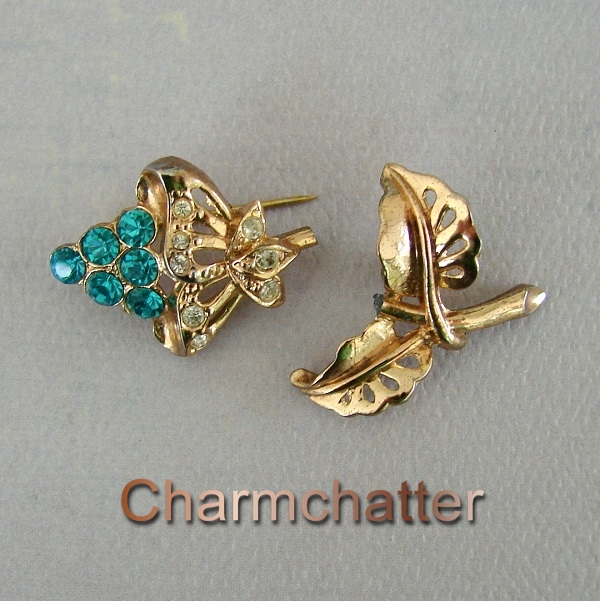 For example this Trifari earring stone is easy to glue.  It's not a rhinestone or glass stone so a little dab of glue won't be seen.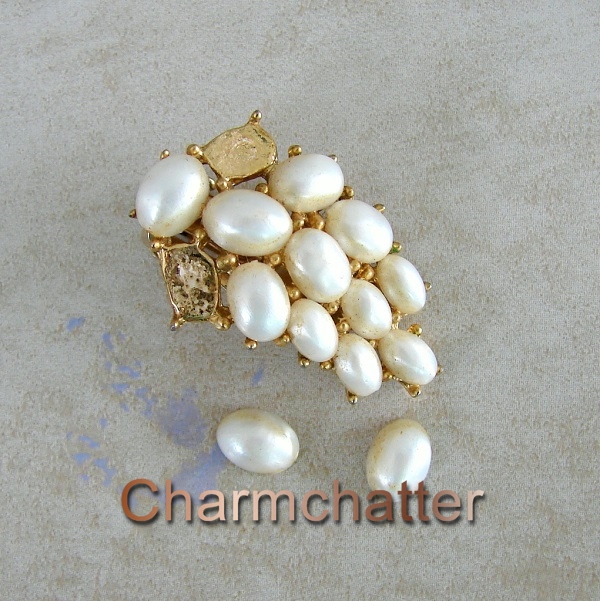 Otherwise I usually harvest the stones if they aren't yellowed or missing foil on the back.  They pop right out of the setting with a little tug if they are glued.  If prong set, just bend back one of the prongs and the stone will slide out.  I've got a little box of stones.  Not sure if I'll ever use them but they are small to store so I keep them.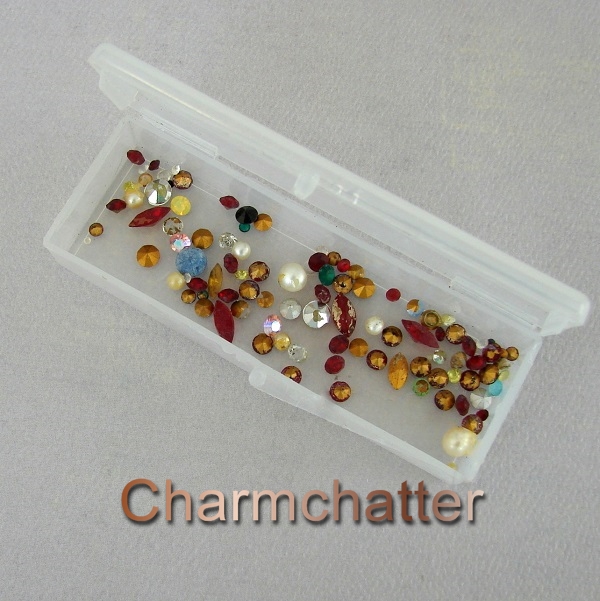 Occasionally I'll run acros a silvertone or goldtone bracelet that's broken.  I harvest parts such as charms, spring rings, and clasps that I think might come in handy later.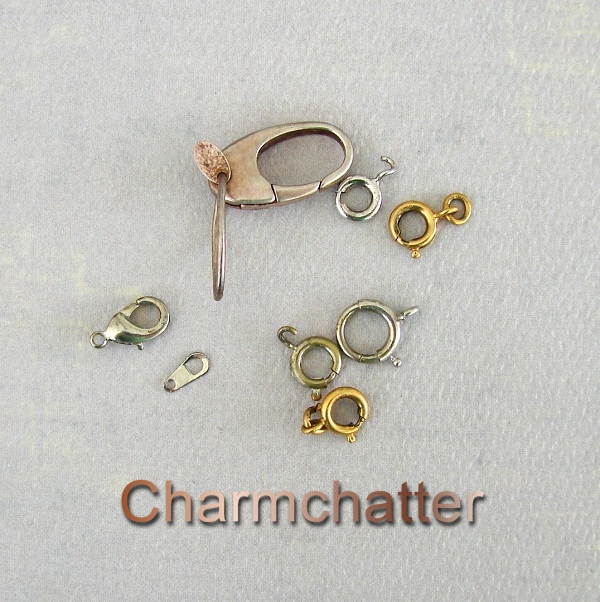 Here is a spring ring that came from a Monet charm.  They are always almost attached to a bracelet with a spring clasp so I like to keep them in case I find a charm that's missing the ring.  It's a very easy fix and makes the charm easier to sell.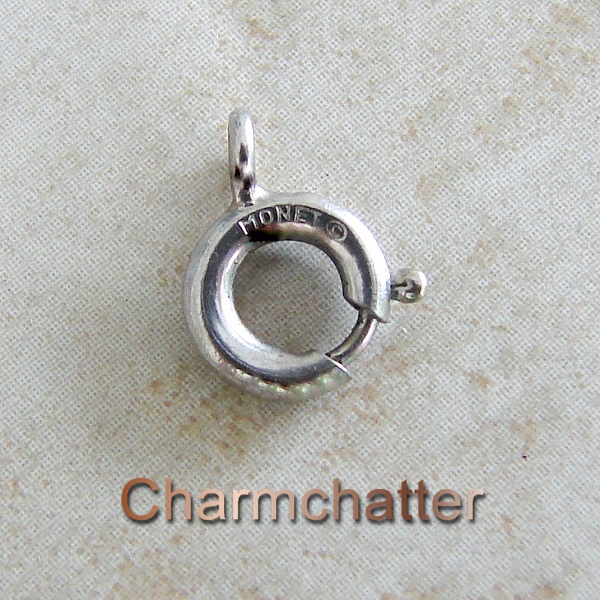 I always keep pierced earring backs whether they are from costume or fine metal earrings.  No explanation necessary.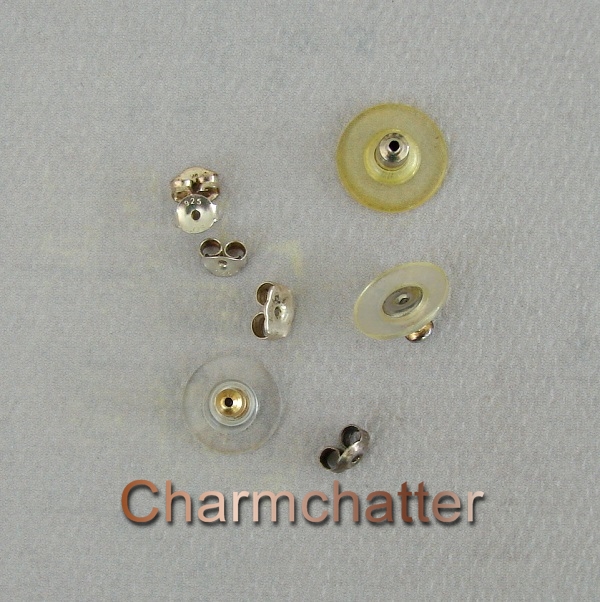 Vintage Sterling Silver Jewelry
Fine sterling (and gold) jewelry is easier to repair than costume jewelry.  If it's an easy repair such as replacing a jump ring or spring ring clasp I'll do it myself.  If the repair requires soldering I take it to a jeweler if I think it's worth the cost.  Learning to solder is on my business bucket list.  Enamel repairs can be done by an expert but I never bother.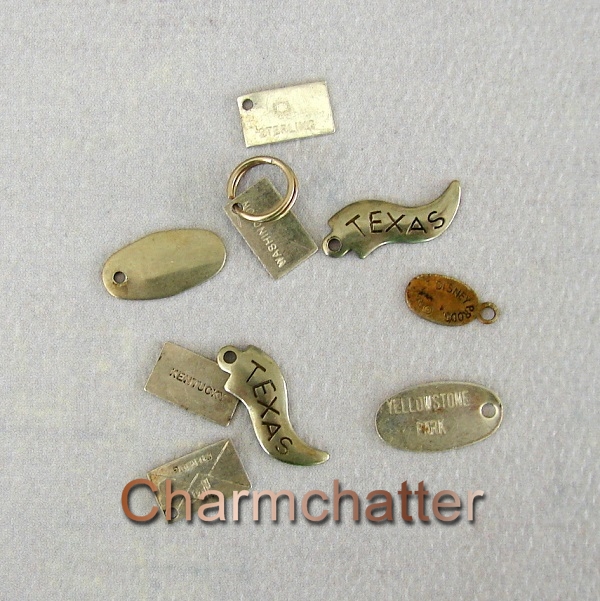 If a piece is not repairable I salvage any parts, locks, clasps, tags, chains, etc. to use for future repairs.  Some examples of sterling silver repairs that I won't fix are peeling rhodium plating, badly damaged box bracelet clasps, scratched or peeling enamel, dented puffy hearts, and so on.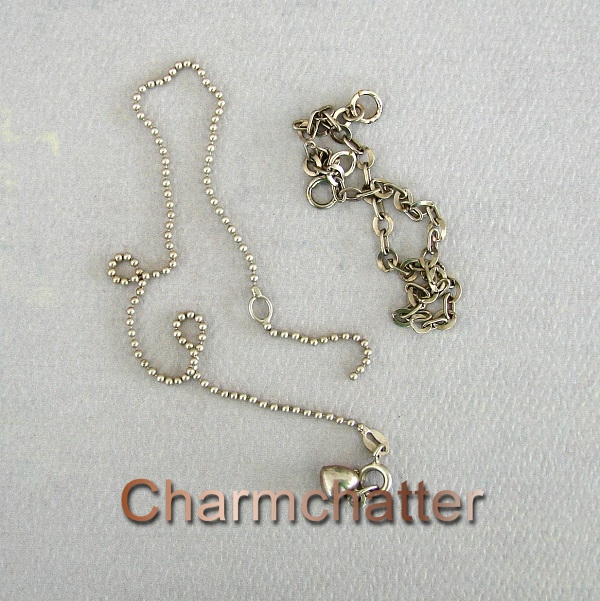 After I've harvested everything I can, I sell the silver or gold in scrap lots on eBay.
I hope this is helpful.  Feel free to share this article with jewelry collecting friends and leave any comments below.
Summary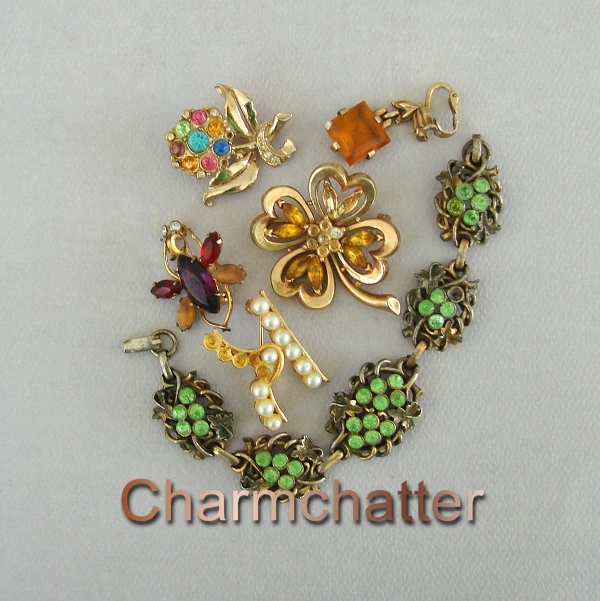 Article Name
Damaged and Broken Jewelry - Before You Throw It Away
Description
When I have broken or damaged jewelry, and that's pretty often being in the vintage jewelry business, I've got a few choices for dealing with the pieces.
Author




Category: All About Old Jewelry
Wanda Fitzgerald is a Florida native and an vintage charm collector who loves to share her adventures in an e-commerce jewelry business with anyone who is interested.