I've had a stash of sterling charms from the old Las Vegas Casinos for a while.  Not the casinos from the new strip, but back when downtown was the center of activity.  Back when the Rat Pack played there.  Today I decided to put them on a bracelet.  I got the idea from a woman in my charm group.  She has a fantastic bracelet with many more charms than me, but this is my start.  The bracelet is a double curb link with a long sister clasp (my favorite type of clasp).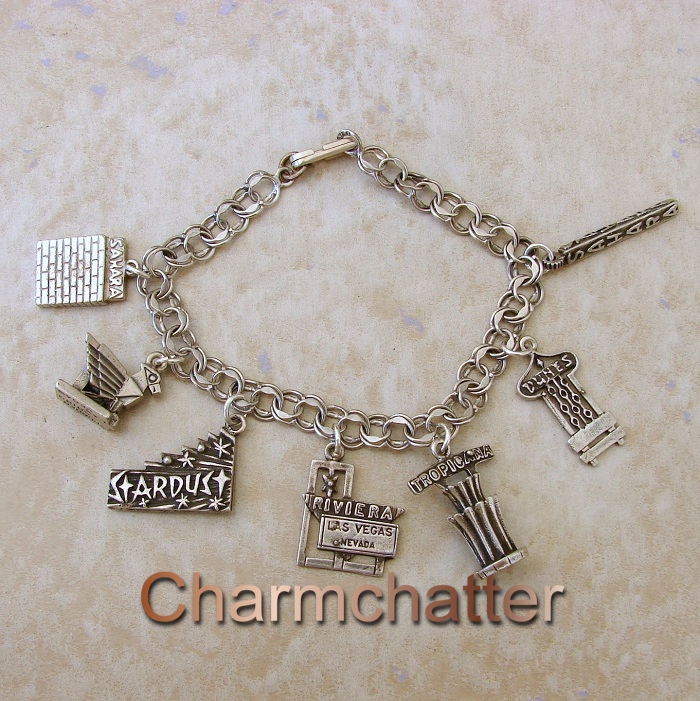 There are 2 charms from the Sahara Hotel and Casino, one on each end of the bracelet, but because they are different I kept them both.  Others that I know I need are Caesars Palace, Sands, Flamingo, Desert Inn, and Vic's Pioneer Club.  I'm sure there are more.
Here is the back side of the charms.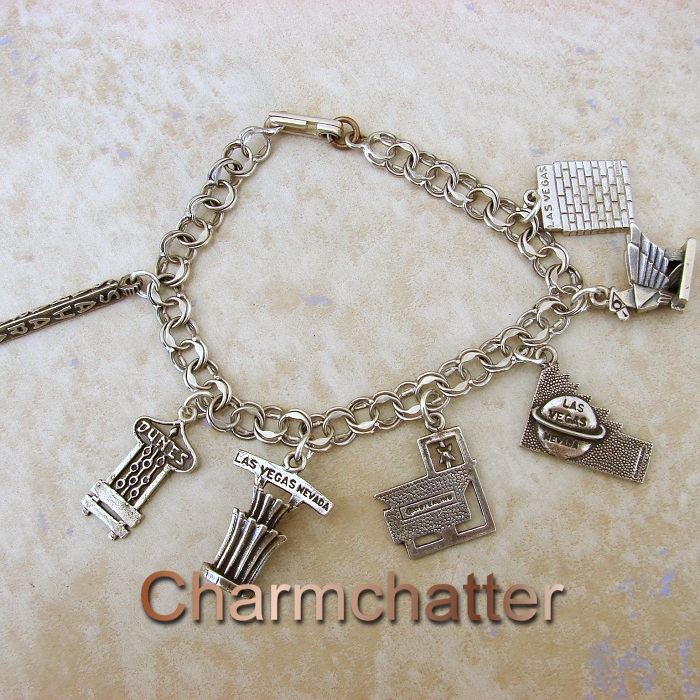 All of the charms are marked sterling except the long triangular Sahara.  It's been tested though and it's sterling.
Below are closer views of 2 of my favorites, the Tropicana, and the Thunderbird.  I like them because they are so much more dimensional than the others.  I know the Tropicana isn't downtown but it is one of the famous old hotels.  I went there in the early 1970s and it was waaaaayyy out by the airport.  Then I went back a few years ago and it's right in the middle of everything.  The town has grown for sure.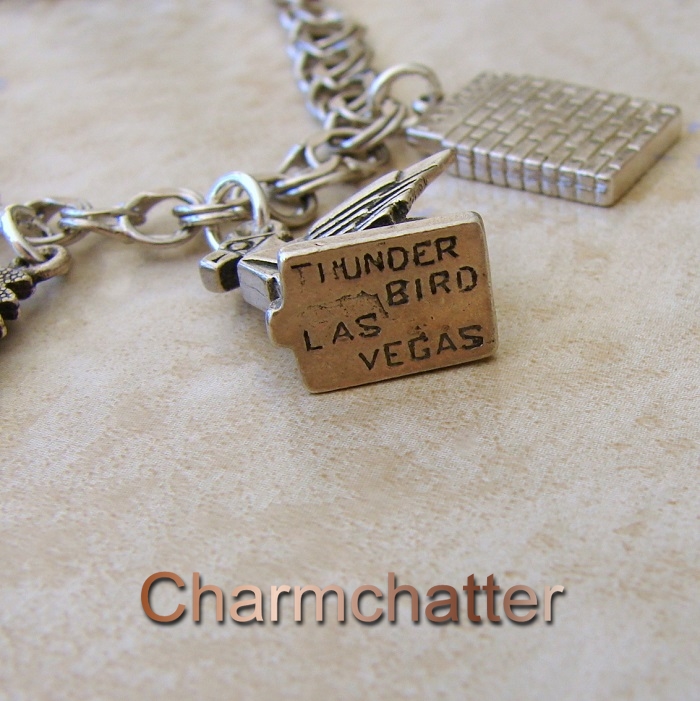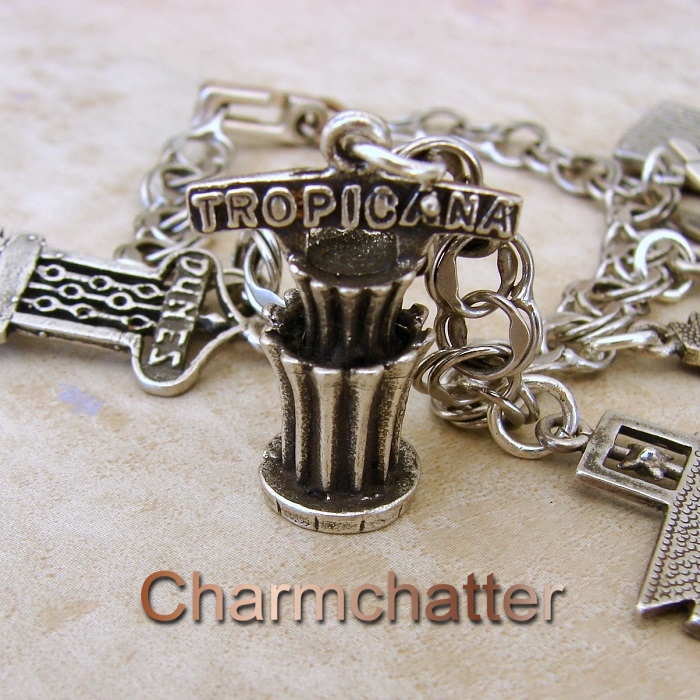 I've taken a look on eBay at the sold listings and there have been several I would have liked to buy that ended recently.  I wasn't paying attention.  But now that I've assembled the bracelet I'll watch more closely.  If you see any that are on my list kindly let me know in the comments.  Thanks for reading.
Summary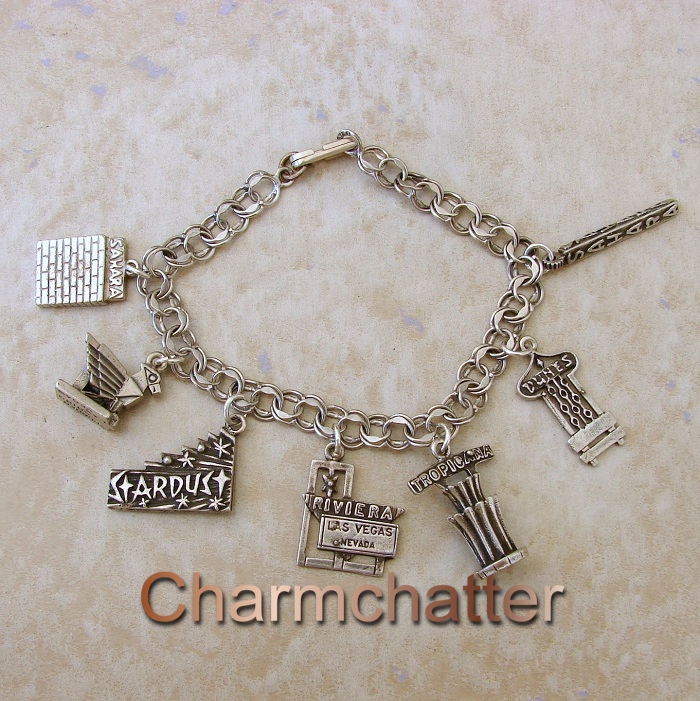 Article Name
My Las Vegas Old Casinos Charm Bracelet
Description
I've been collecting old defunct Las Vegas Nevada gambling hotel and casino sterling silver charms for a while and now have them assembled on a vintage bracelet.
Author




Category: Fitzcharming's Collections
Wanda Fitzgerald is a Florida native and an vintage charm collector who loves to share her adventures in an e-commerce jewelry business with anyone who is interested.